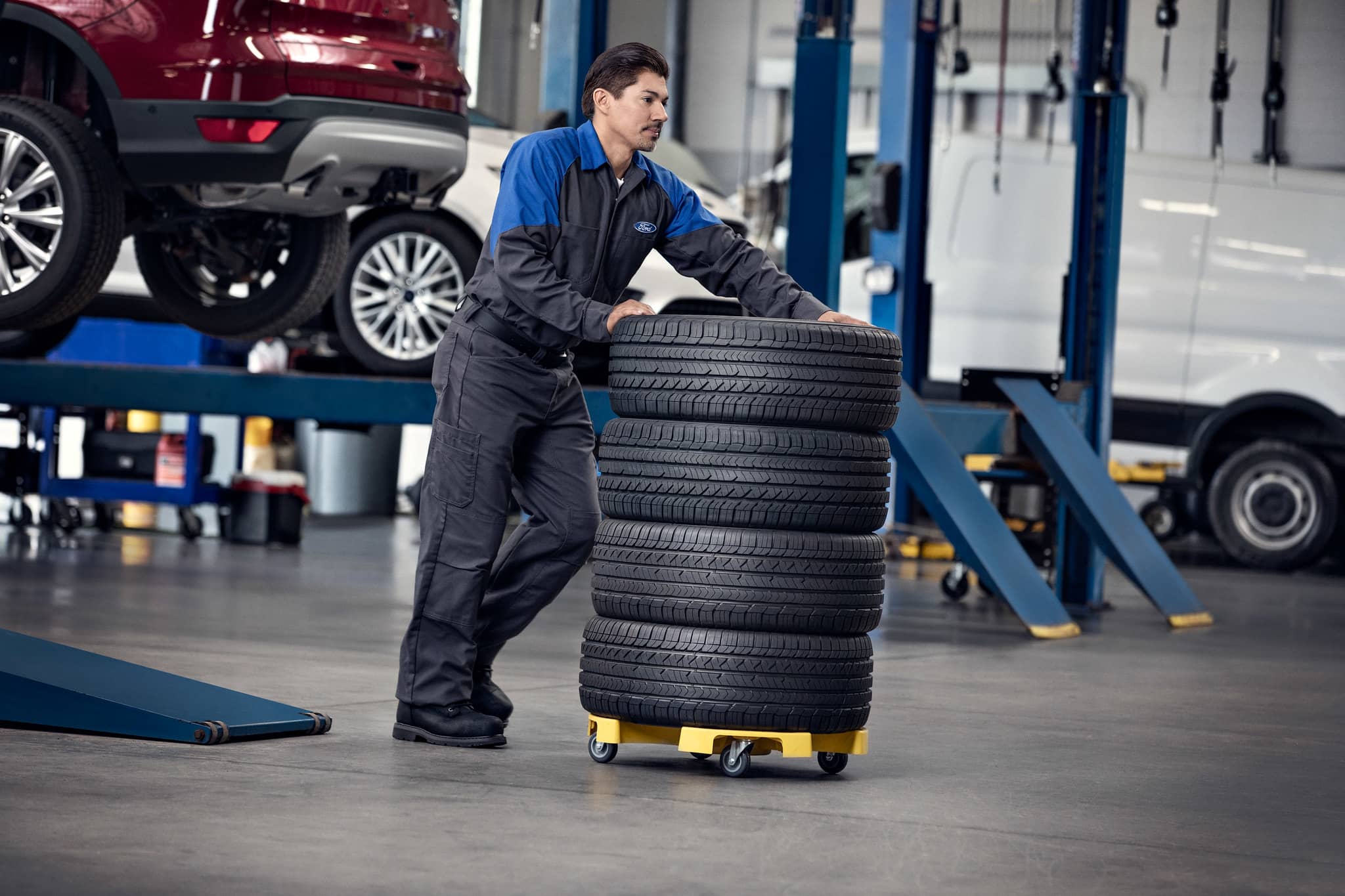 Your vehicles are the lifeblood of your business. They keep you moving and keep you growing, helping you and your employees succeed. That's why you need reliability and consistency, which is just what you get when you service your commercial vehicle at Grande Truck Center in San Antonio, Texas. Having routine service and maintenance performed at Grande Truck Center benefits your business in the short term and the long run.
Experts in service
Our team of dedicated service technicians know exactly what it takes to keep your work trucks working for you. Whether it's a faithful Ford F-Series or a rock-solid Mack Granite, our experts know your truck inside and out. That means they're uniquely capable of providing the service you need to keep your business vehicles in tip top condition. From simple oil changes and tune ups to solving problems you can't put your finger on, Grande Truck Center has the knowhow to get you back on the road.
State-of-the art equipment and facilities
Because we want to empower our experts to empower you, Grande Truck Center uses the latest and best tools in our service department. By utilizing the very best and most advanced diagnostic tools available, we ensure quick and accurate fixes every time you bring your truck in. Our clean and modern showroom provides a comfortable space for your short wait, and our accommodating staff will work to ensure that your needs are met.
When we work on your truck, we use only the best tools available, including genuine parts and equipment. This means the work done on your truck is up to par for the hard work you plan to put it to.  
Grande Truck Center is your one-stop work truck solution. We offer the latest hard-working trucks from today's leading manufacturers, including names like Autocar, Ford, Mack, Volvo, and Westernstar. That also means that we're the authority in San Antonio when it comes time for service. If you're in the market for a powerful work truck or need service and maintenance for your fleet, contact Grande Truck Center and visit us at 4562 IH 10 E San Antonio, TX, 78219.
Hours
Monday

8:00AM - 6:00PM

Tuesday

8:00AM - 6:00PM

Wednesday

8:00AM - 6:00PM

Thursday

8:00AM - 6:00PM

Friday

8:00AM - 6:00PM

Saturday

9:00AM - 3:00PM

Sunday

Closed
Make an Inquiry