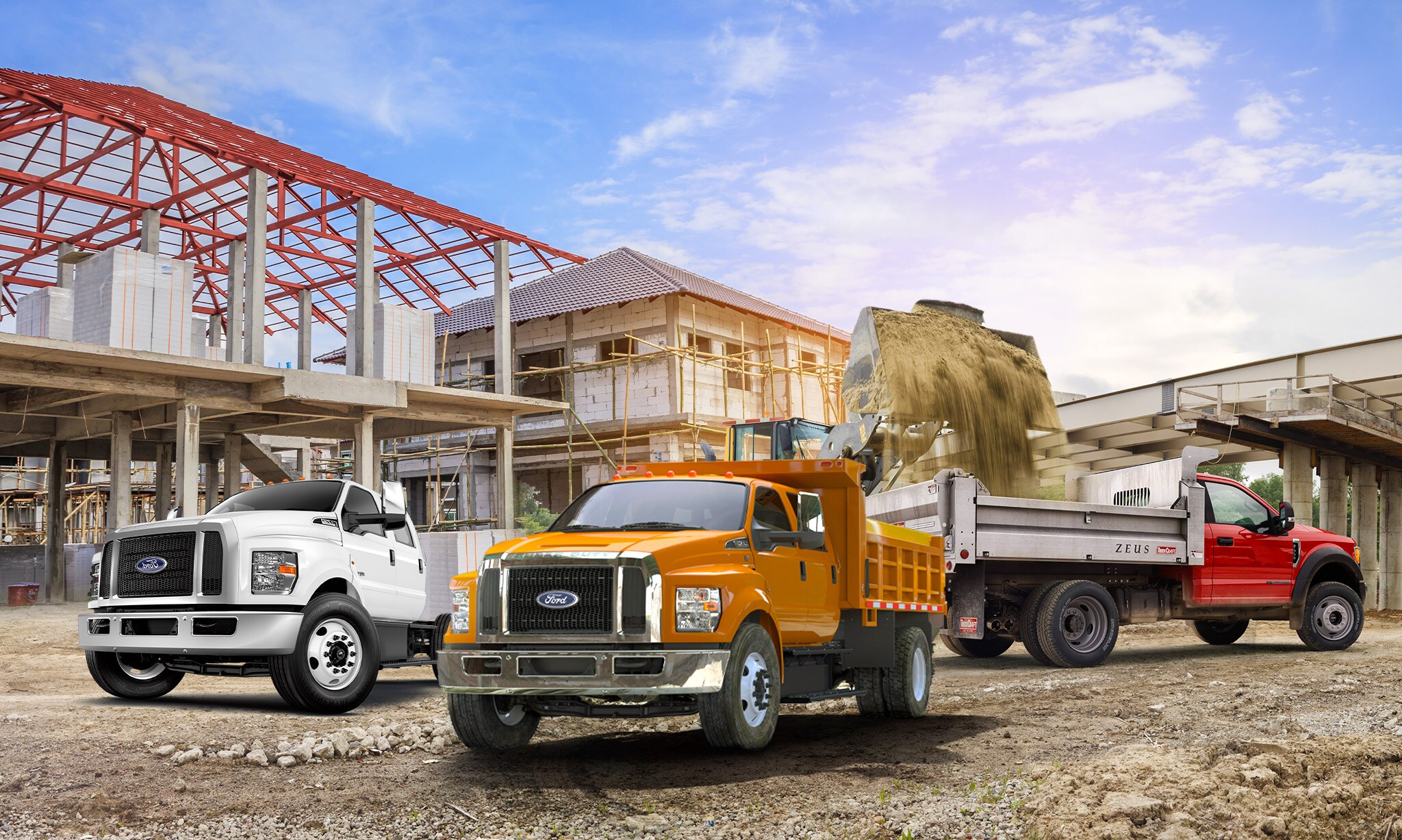 If you need a tough piece of work equipment that is up to any job, check out Ford's American-built commercial truck line for 2020: the F-550, F-650, and F-750.
Your Truck, Your Way
These are called medium-duty trucks, but they are heavy workers and they are customized to the job. Choose the version of the commercial truck you need from the regular cab, super cab or crew cab. The Pro Loader and Straight Frame models can be customized for any business from hauling gravel to general delivery. With GVWR ratings that range from 20,500 to 37,000 pounds, these medium-duty trucks get it done. The 2020 Ford F-550 was designed to slip into that niche between the light-duty pickup trucks and the heavier medium-duty trucks. The F-550 is great for utility companies or a repair shop on wheels.
Tough Tests, Utmost Power
The 2020 Ford F-650 and F-750 are rigorously tested to make sure they can stand up to the harshest conditions out there. These tests are so tough that they are done by robots because human drivers might be injured. This way you know your Ford medium-duty truck will come through for you.
The Ford F F-650 and F-750 tractors are the perfect vehicles for heavier applications, such as moving furniture or food and beverage deliveries. They are available with V8 turbo diesel engines and have a GCWR rating of up to 50,000 pounds, making them the perfect choice when you need power but a semi is too much.
Ford Telematics
What puts Ford out in front of the pack in terms of work vehicles is Ford Telematics. This lets you keep track of important information about your fleets, such as location, speed, braking activity, fuel consumption, seatbelt compliance, and oil status. This can help you prolong the life of your fleet.
Contact us here at Grande Truck Center for more information about our Ford commercial truck offerings.
We Want To Hear From You!
Hours
Monday

8:00AM - 6:00PM

Tuesday

8:00AM - 6:00PM

Wednesday

8:00AM - 6:00PM

Thursday

8:00AM - 6:00PM

Friday

8:00AM - 6:00PM

Saturday

9:00AM - 3:00PM

Sunday

Closed